Mixed Martial Arts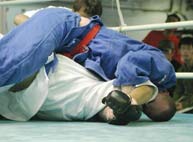 Mixed Martial Arts (or MMA) is a full-contact combat sport previous known under various monikers, such as "Cage Fighting", "Vale Tudo" and "No-Holds-Barred". It is most commonly associated with the highly successful Ultimate Fighting Championship (UFC) events seen on television and pay-per-view throughout the world.
MMA pits fighters against one another in a realistic (yet largely safe) professional sporting environment. In the two decades since the introduction of MMA to North America, four disciplines have emerged as the most successful: Brazilian Jiu-Jitsu, Muay Thai, Freestyle Wrestling, and Boxing.
Mike Martelle is one of only a handful of certified Master Instructors of Muay Thai in all of Canada - affiliated directly with the World Muaythai Council in Thailand - as well as an IBJJF-certified black belt in Brazilian Jiu-Jitsu (the highest-ranking BJJ Instructor in the Kingston area). Mike was also a CIAU letter-winning varsity wrestler at Queen's University, and is undefeated as a professional boxer. His professional MMA record of 15-2 is the most successful in Kingston history, and he has repeatedly appeared in the ELO top-20 ranking of all pro MMA heavyweights worldwide! He has won four championship belts in professional MMA around the globe, (all of which can be viewed at Grizzly Gym), and is the 2011 WTBF World Seniors/Masters Professional Muay Thai Champion.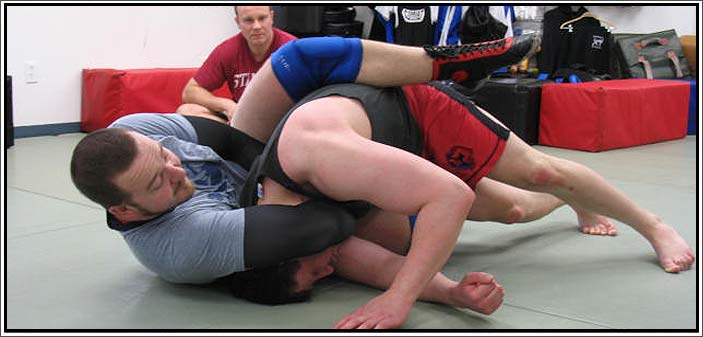 Do NOT be fooled by dangerously inexperienced and unqualified "Instructors" jumping on the MMA bandwagon! There is simply no substitute for the level of first-hand knowledge available at Grizzly Gym, both from Mike and our entire team of successful MMA competitors.